Any record (e.g. employee, volunteer, and contractor), can be linked to multiple branches. As an example, if there's an employee who is associated with two branches, rather than creating another employee record, the record can be linked to multiple branches.
Only a user with 'MultiBranch Per Record" role can link / unlink records to multiple branches. Please contact the Client Experience Team to get this role allocated for you.

NOTE: Linking a record does not change the main branch of a record. The assigned branch of a record remains the same. (To transfer a record to a different branch, please see this article).
Below are the steps:
1. Open a record
2. Click "Link/Unlink another branch" from the More Actions box on the right hand side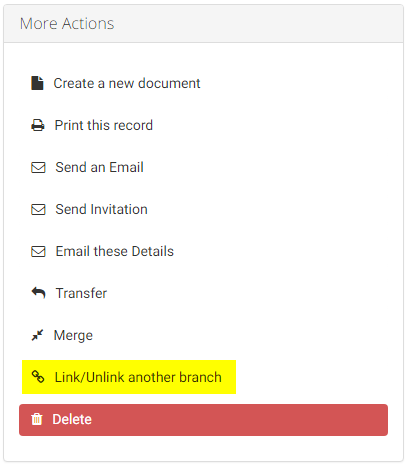 3. Tick / Untick the branches and click "Submit"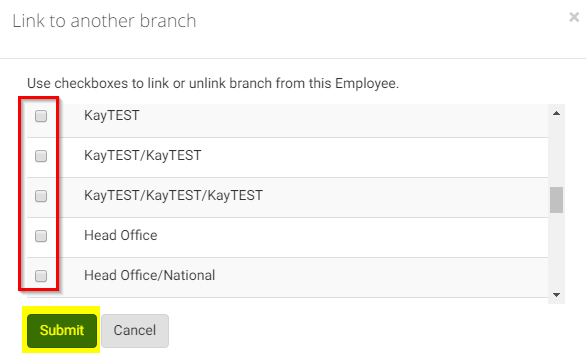 4. Once done, ''Linked Branch/s:'' can be seen in the Details box on the bottom right hand side of a record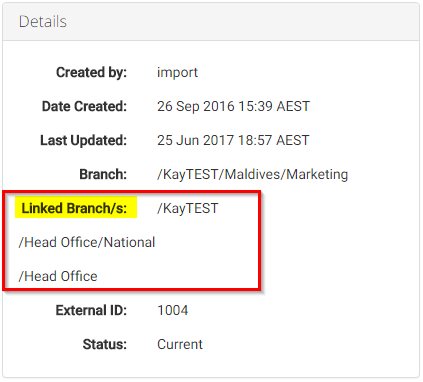 5. Below shows how an employee record with linked branches will show up from the list of employees in the "Employees" tab: